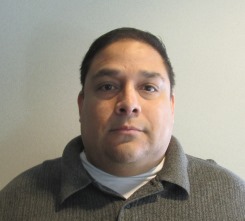 Background Edit
Joey has been involved in a rumor regarding his status as a sex offender. To be specific, the rumor involves 2 offense charges:
1. Annoy Or Molest Child Under 18 Years Of Age[1]
2. Oral Copulation With A Minor Under 18 Years Of Age[2]
Multiple threads have been made on the subject, most of which either fizzle out, or come to the conclusion that the allegations are false.
Links:
https://kiwifarms.net/threads/joeysworldtour.23484/
http://dramaalert.com/forum/threads/joeyworldtour-is-a-pedophile-proof.2934/
http://dramaalert.com/forum/threads/joeysworldtour-is-a-pedo-confirmed.2980/
http://veekyforums.com/thread/7672191/food-and-cooking/how-does-joey-being-a-sex-offender-make-you-feel.html
Current Verdict Edit
Based on the discussions found within the forum links, it can be concluded that:
Joey is NOT a sex offender/pedophile
Multiple points support this, such as the "mugshots" not precisely matching, the names being incorrect within the reports, and his presence online.
References Edit